Gaming (Fortnite) in 13K by 4K with TA6 Performance
Watch video in 4K. Sometimes we have fun in the office, but for legitimate purposes of course. The video shows our TA6 Performance 6 channel HDBaseT-certified graphics card with AMD embedded E9550 sending video over 100 meters using CAT cables.
Latency of the video signal over HDBaseT is line latency, not frame latency. The reason for making this video is not to show benchmarking of GPUs or to pretend that our product is optimal for this sort of gaming resolution, but to show real-time rendering capabilities, resolution 6 x 65 inch displays each at 4K DCI (total 12960 px x 4088 px) display resolution over total combined display size of 4.92m by 1.45m (~ 5.38ft by 1.58 ft), with ~8Kx4K 3D resolution with details at low.
The purpose is to show live content production / rendering with interaction rather than passive video content, specifically for digital signage and video production purposes where 24-30FPS is more than acceptable (concerts, movie, museums, advertisement, DOOH interactive signage etc..). 4K video capture from iphone does not show how spectacular it is in person – even when considering the additional settings being on low.
We were a little lazy and didn't apply bezel correction in all the shots + increased 3D resolution in some shots with ~1-2FPS variability.
TA6 Performance has multiple pending and published patents and TA6 Performance is an award finalist for the AV Awards 2018.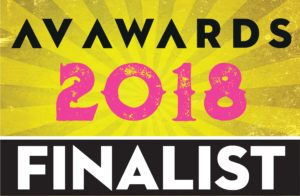 AMD and Fortnite are registered trademarks of Advanced Micro Devices, Inc amd and Epic Games, respectively. HDBaseT is a registered trademark of the HDBaseT alliance.
Audio:
Find My Way Home by Otis McDonald is licensed under a Creative Commons Attribution licence (https://creativecommons.org/licenses/…)