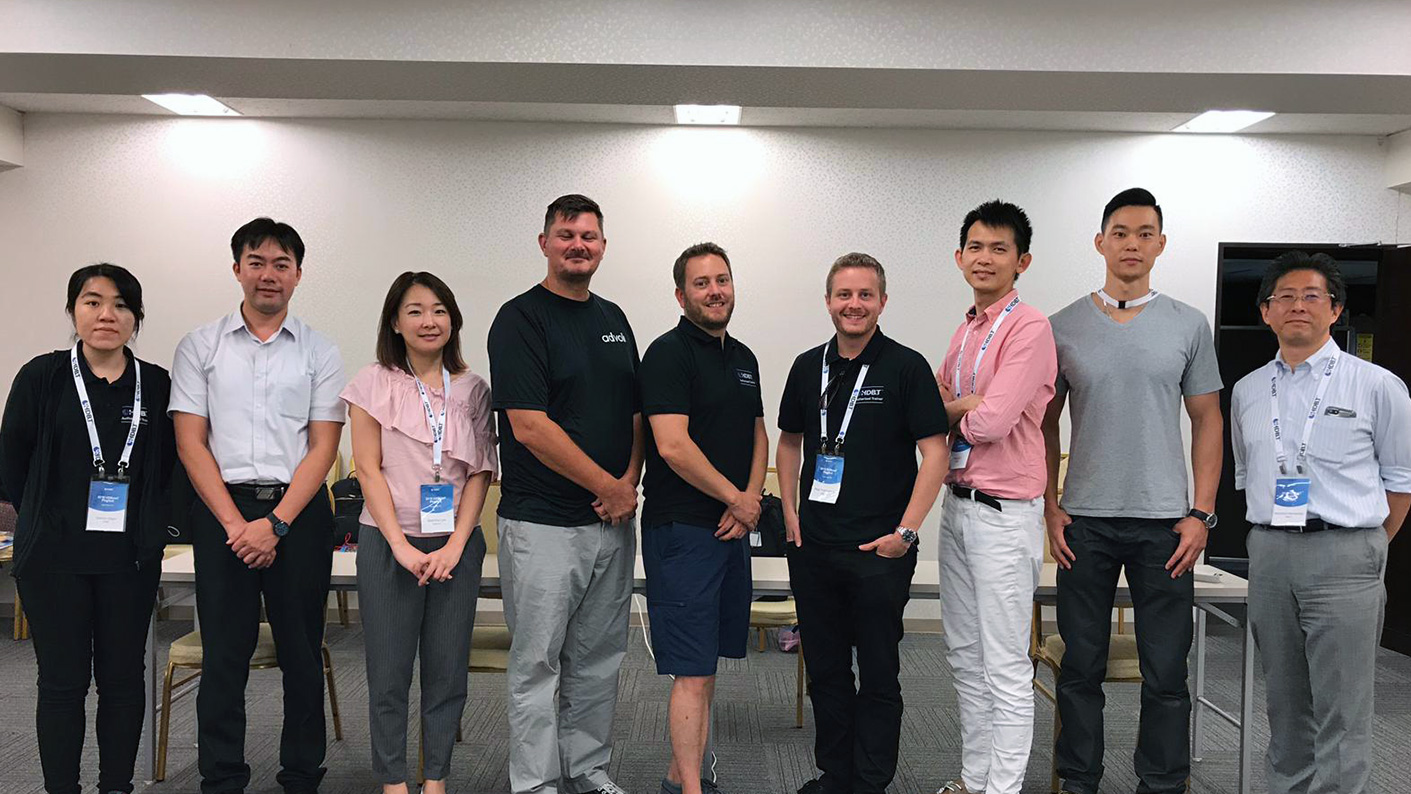 HDBaseT Plugfest 2019 – Day 4 with Optoma
Day four of the HDBaseT Plugfest with Team 1 consisting of Aten, Atlona, Valens and advoli. Special thank you to Optoma who traveled to Japan with their projectors for us to do interoperability testing:
Testing on the fourth day went smoothly as SOPs were fairly ingrained by all the companies, so spare time was had and the advoli team took advantage of this by playing around with AMD Eyefinity groups, edge blending as well as playing some Linus Tech Tips videos. Detailed breakdown of compatibility will be released in a new section of our website under interoperability. To be added soon. Photos of the event below.